Our caring team of dental professionals works hard to provide you with quality care and to maintain a friendly, upbeat atmosphere at our practice.  When you visit our office, you can count on receiving personalized treatments and all the information you need to make decisions about your oral health.  Give us a call today to learn more about our holistic dental care in Brick, New Jersey, and schedule your appointment with our experienced dentists.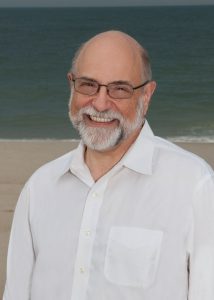 John Tortora, DDS
General Dentist, Certified Invisalign® Provider
Dr. Tortora received his BS in biology from Wagner College and his Doctor of Dental Surgery degree from New York University College of Dentistry. He entered General Practice Residency at St. Charles Hospital in Port Jefferson, NY. During his residency, he treated many handicapped children and the indigent and incarcerated populations. Afterward, he entered private practice with an emphasis on preventive quality care. Dr. Tortora has treated and advised holistically oriented patients with knowledge of nutrition, homeopathy, and acupuncture, as well as the use of healthy dental materials (mercury-free) and amalgam removal protocol. As such, he has helped many patients reach their personal health goals. Dr. Tortora lives in Fair Haven, NJ, with his wife, Bonnie. He has two grown sons, Brandon, and Jeremy and two grandchildren, Declan and Hudson. His hobbies include photography and singing in the church choir.
---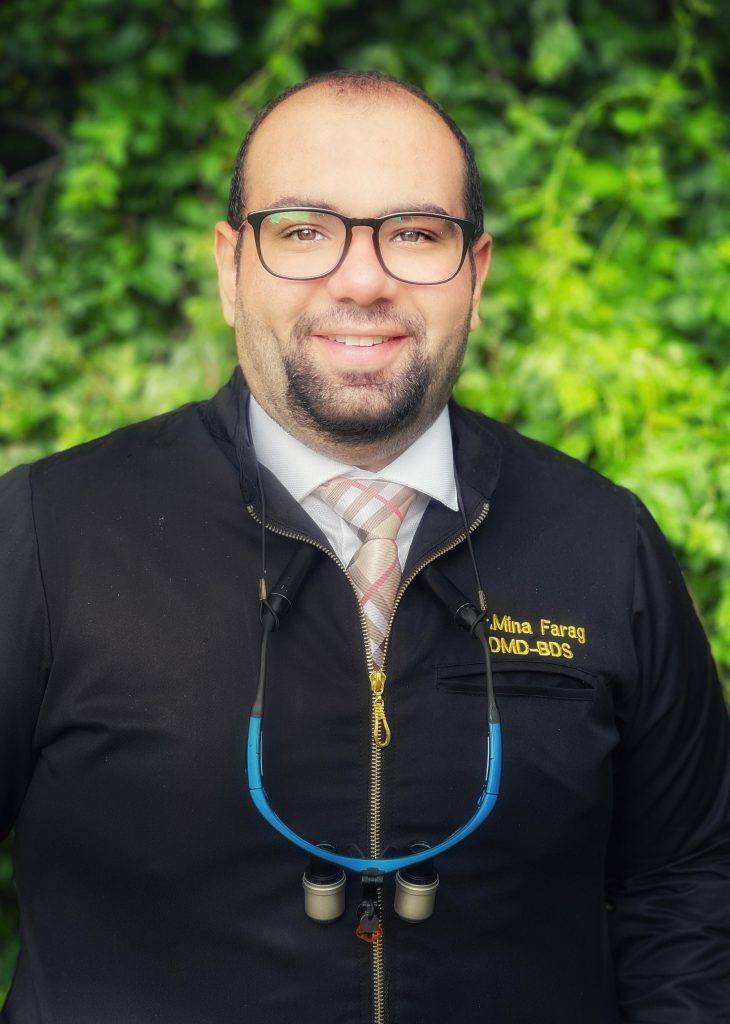 Mina Farag, DMD
General Dentist
Dr. Mina Farag was born and raised in Egypt. He received his bachelor's degree in dental surgery (BDS) from Cairo University in Egypt 2012. He then moved to the United States to continue his studies and graduated with honors from Boston University's Henry M. Goldman School of Dental Medicine. He is a member of the American Dental Association®, the Massachusetts Dental Society, the New Jersey Dental Association and the Academy of General Dentistry.
Dr. Farag is passionate about all aspects of dentistry, from simple fillings to full-mouth rehabilitation. He believes strongly in continuing education, and he is committed to keeping up with the latest technological advances. Dr. Farag loves implementing art and science in restoring patient's smiles. He works hard to create a comfortable, enjoyable experience for all the patients he treats.
Minimalism is a school of thinking that Dr. Farag appreciates, and applying that to dentistry, he is a conservative dentist who likes to use the least invasive techniques with his patients. He will also make sure to offer his patients the most advanced options available. He is honored by the trust placed in him by his patients, who truly value his advice.
When he's not in his dental offices, you can probably find Dr. Farag exploring new restaurants with his friends or serving with his church.
---
Justine
Office Manager
Our office manager, Justine, graduated from Temple University in 2006 and has been with our team since 2011. Seeing the oral health of our patients improve is one of her favorite parts of working at John J. Tortora, DDS, and her broad experience in dental care is highly valued by our patients and our team. Justine likes spending time outdoors hiking, paddle boarding and fishing off the beach. She has two fur babies and loves to travel.
---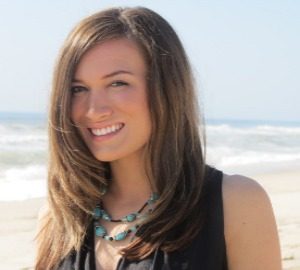 Christine
Registered Dental Hygienist
Christine has been part of our team since August 2013. She is trained in anesthesia, CPR, first aid, Invisalign®, and holistic remedies, and has focused her continuing education on periodontal disease and oral systemic disease. Christine admires our office's dedication to excellent work and contributes by utilizing her gentle touch to reduce patients' anxiety and makes them feel comfortable and at home in our office. She is great with children. Christine has two children, Madison and Delaney, whom she loves spending time with. Her hobbies include family time and enjoying the beach. Her hobbies include family time and enjoying the beach.
---
Linda
Dental Receptionist
Linda has been part of our team now for one year! She earned an associate's degree in secretarial science from Alfred Agricultural and Technical College. She worked for Eastman Kodak Co. in Rochester, NY for 11 years before moving to NJ and transferring to the Princeton District of Kodak where she worked for seven years. Linda had retired from another dental practice after working there for 22 years but missed the interaction with patients and the fulfillment that comes with working with a small, close-knit staff. While Linda only workes part-time with us, Monday and Wednesday, she has taken on many of the phone responsibilities, insurance calls, pre-determinations and tracking down unpaid insurance claims. Linda has lived in Howell for 35 years with her husband Dom. They have two daughters – Alex, who lives in Washington state with her military husband and son, and Krista, who lives in Ocean Township and works for Merck. Linda enjoys gardening, crafting, decorating, and, let's not forget, shopping for the perfect gifts for family and friends.
---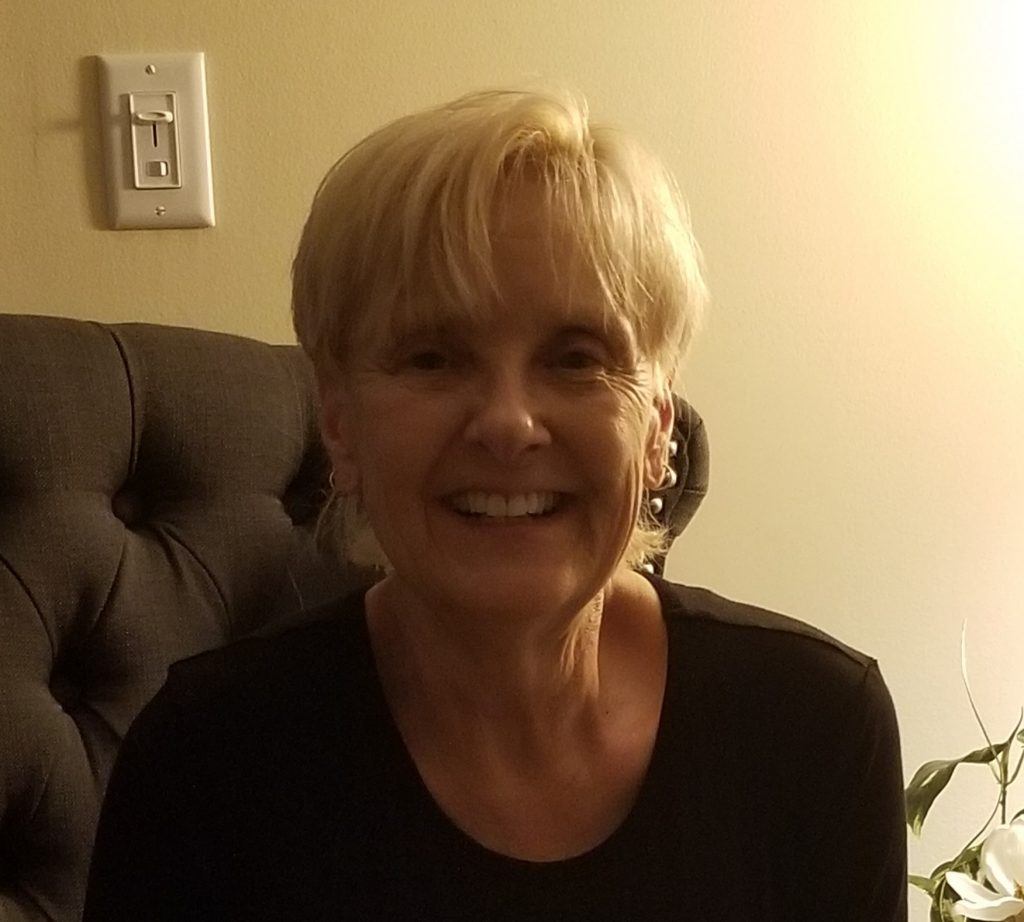 Debra
Dental Assistant
Debra's career in dentistry started by chance close to 40 years ago when she helped a young general dentist get his practice started. From there, she found her love for oral surgery and remained in dentistry for 30 years before moving to Lakewood in October of 2020 and joining the John J. Tortora, DDS team in November 2020.
Debra is an avid reader and former long-distance runner. She now enjoys long walks and sunny beaches. She is a proud mom of her son, Ryan, who is a half-marathon runner. His latest race was in Florida in July. She is also a mum to a very special and adorable Maltese named Daisy.